Laundry Services in Jacksonville, Florida
Laundry Service has pre-qualified commercial laundry service partners throughout the Jacksonville, FL Greater Area. We offer a free and easy to use online search tool to help you get competitive quotes on uniform services for your business. Our commercial laundry services cover restaurants, medical facilities, hotels and more!
Call us at 888.788.4497 find a laundry service near you!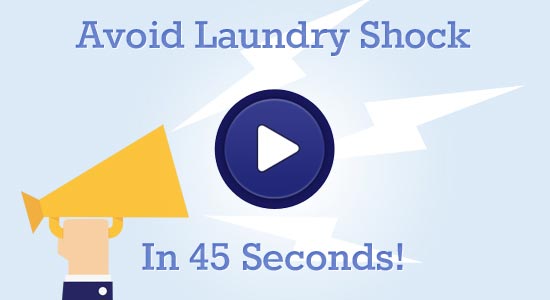 Watch Our 45 Second Video
Professional, Commercial-Grade Jacksonville Laundry Service
Jacksonville Laundry Service partners with commercial grade laundry cleaners that offer professional cleaning services for the Jacksonville community and surrounding areas. Businesses can search our online catalog, for free, to select a service provider that offers high performance cleaning and quick turnaround at competitive rates. Service providers in our network represent elite cleaning specialists with state-of-the-art equipment and facilities. We understand the importance of having clean, sanitized items. Contact us today at 888.788.4497, for free consultation from a trained referral specialist dedicated to helping you meet your business needs.
Quality Services For All Industries
Our services are designed to assist Jacksonville businesses that require sanitized and stain-free linens to service their patrons and support their employees. Industries that have established confidence in our referral services represent a wide spectrum of businesses, which includes: restaurants, hospitals, hotels, medical professionals, uniform companies, linen rental companies, and more. Our services are structured for regional businesses to receive quotes from dependable service providers that understand the critical needs of their customers. Our referral specialists are trained to bridge the gap between local businesses and commercial grade cleaners that specialize in high performance solutions and excellent customer care.
Quality Linens Are Essential
Businesses rely on clean linens to safeguard against the transmission of diseases and contaminants and to maintain a clean and safe environment. We recognize the importance of clean linens in the workplace; therefore, we take our job seriously to ensure commercial cleaning providers in our network are pre-qualified and understand the need for professionally cleaned items. Compromising service and quality is not an option. Our telephone support staff and management teams are dedicated to upholding the values of our services. We work hard to ensure our customers are satisfied. Before cleaning providers are allowed into our network they must first meet the following criteria:
Better Business Bureau (BBB) certification
Business operation of three years or longer
No history of bankruptcy
Outstanding judgments and liens
Business state filings
Business licenses and certifications
Referrals from select past clients
As regional service providers we understand the local business culture and industry specific demand for sanitized linens. When we guide a company to a linen service that meets their needs; it is confirmation that we are doing our job successfully.
We are proud to partner with small and large businesses that seek to work with professional linen cleaners that help them thrive in their industry. Companies consistently rely on us because we conduct extensive research about the technical aspects and protocols of commercial laundry services. We utilize this information to build a solid network of laundry providers that meet and exceed customer needs. Having quality linens can make or break a business.
Contact us today at 888.788.4497, to ensure you are aligned with a linen service provider that has the experience, passion and facilities to ensure your items are cleaned professionally.