Laundry Services in Knoxville, TN
Laundry Service has pre-qualified commercial laundry service partners throughout the Knoxville, TN Greater Area. We offer a free and easy to use online search tool to help you get competitive quotes on uniform services for your business. Our commercial laundry services cover restaurants, medical facilities, hotels and more!
Call us at 888.788.4497 find a laundry service near you!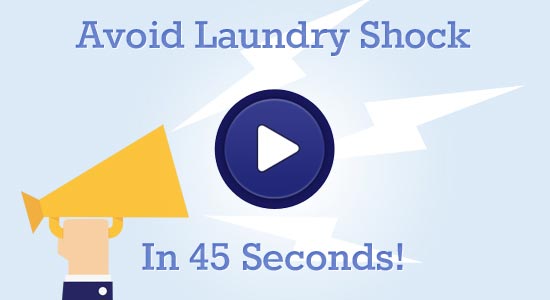 Watch Our 45 Second Video
Knoxville Laundry Services
Laundry Service is a premier linen finder company that facilitates your discovery of top-tier commercial laundry service partners all over Knoxville, Tennessee. As a small business owner, we can help you find highly qualified commercial laundry suppliers that are prompt, professional and polite. Simply use our search tool to gain instant access to affordable uniform and cleaning service partners. Our prices are unrivaled, and we regularly check to ensure our partners remain the laundry leaders in their respective areas. If you seek Knoxville laundry services, we cover the entire spectrum of businesses, from theme parks and hospitals to sports teams.
Quick, worry-free commercial laundry services at your fingertips
No matter what small business you have, we pre-qualify businesses and make a match based on your needs. Our laundry services include:
Laundry services—done right
We here at Laundry Service take pride in what we do, and realize you shouldn't have to empty your wallet for fast and efficient commercial laundry services. Our pre-screening process helps you find the right services for your business—guaranteed. By going through Laundry Service first, you eliminate the hassle of low-quality companies that waste your time and overcharge.

Laundry Service is equipped with numerous accreditations that make using us a simple, effective and trustworthy source for all your Knoxville laundry needs. Our commitment to quality includes the following includes:
Better Business Bureau (BBB) certification
Business operation of three years or longer
No history of bankruptcy
Outstanding judgments and liens
Business state filings
Business licenses and certifications
Referrals from select past clients
Using Laundry Service can help you simplify commercial laundry services for good. We have high standards and believe in regularly following up on our partners to ensure services are excellent. Get rid of the headache—reach out to us to get free quotes on local laundry services that fit your time and budget needs.

To learn more, call us at 888-788-4497 and get connected to a representative that can match you with some of our Knoxville laundry service partners today.