Laundry Services in Cleveland, OH
Laundry Service has pre-qualified commercial laundry service partners throughout the Cleveland, OH Greater Area. We offer a free and easy to use online search tool to help you get competitive quotes on uniform services for your business. Our commercial laundry services cover restaurants, medical facilities, hotels and more!
Call us at 888.788.4497 find a laundry service near you!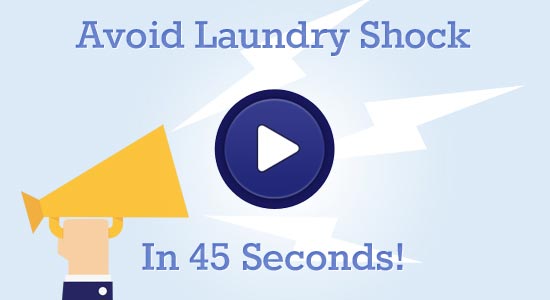 Watch Our 45 Second Video
Cleveland, Ohio Laundry Services
Cleveland Laundry is a service that helps businesses, companies and organizations find the best laundry services and suppliers in the Cleveland, Ohio greater area. We have compiled an extensive database that features all of the top rated laundry service providers and suppliers that service the Cleveland, Ohio greater area. Whether you need laundry service or supplies for your gym, spa, barber shop or salon we can help you find the best laundry service Cleveland has to offer. Laundry Service can also help hospitals, nursing homes, hotels, and factories find a laundry service company that provide a full line of professional commercial laundry services to keep your organization running. Let us help you find the perfect laundry services and suppliers for your business or organization in Cleveland and Cuyahogo County.
Find the Laundry Services You Need By Using Our Service
Laundry Service has worked with countless businesses and organization in Cleveland and Cuyahogo county. We know that each business has their own specific needs and special requirements. This is why we have numerous business partners that can service the needs of the following industries:
Get Quality Laundry Services and Supplies For Your Business
Laundry Service can help you find a reliable laundry service company that provides quality services and products at a competitive rate in the Cleveland, Ohio greater area. Our service makes finding trustworthy laundry services simple and easy. We have researched all of the laundry services available and have determined which ones offer quality products and top notch customer service to their clients consistently. The companies you will find listed in our database meet or exceed the following requirements:
Better Business Bureau (BBB) certification
Business operation of three years or longer
No history of bankruptcy
Outstanding judgments and liens
Business state filings
Business licenses and certifications
Referrals from select past clients
Contact Laundry Service today by calling us at 888-788-4497 to speak to a laundry specialist. Our laundry specialists will help you find up to three laundry service companies that can meet the needs and special requirements of your business or organization. There are no fees, obligations or risks for using our service.