Laundry Services in New Jersey
Laundry Service has pre-qualified commercial laundry service partners throughout the New Jersey Greater Area. We offer a free and easy to use online search tool to help you get competitive quotes on uniform services for your business. Our commercial laundry services cover restaurants, medical facilities, hotels and more!
Call us at 888.788.4497 find a laundry service near you!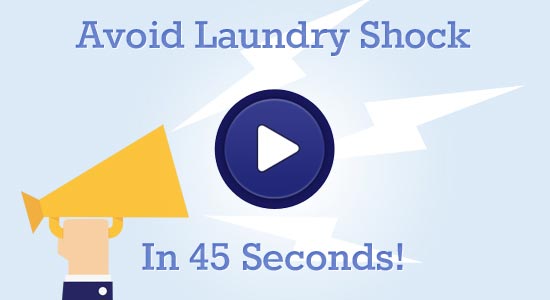 Watch Our 45 Second Video
New Jersey Laundry Services
New Jersey Laundry Service is a free website that gives you access to a wide selection of reliable, commercial laundry services that are in your area. We are a referral company that bridges the gap between businesses in need of quality laundry services and 3rd-party companies that provide professional laundry services; we do not actually do the laundry work. Our referral service is free, and it is used by many industries and corporations, such as hospitals, gyms, restaurants, nursing homes, sports teams and more.

Call us today at 1-888-788-4497 to speak with a referral specialist, and receive three referrals that you can contact today.
Reliable Services for New Jersey Businesses
Our website is designed for New Jersey businesses to easily find a laundry supplier that has an excellent track record for servicing corporate clients. Our referral services are also a valuable resource for organizers of events and functions, such as banquets, conventions, weddings and parties. We are capable of servicing the needs of any business or event, large or small, that requires quality laundry services.
Professional Laundry Services

We are proud to be recognized as a valuable asset in the business community. Our entire staff is committed to building long-lasting relationships with corporations, in various industries, that use our referral services, such as:
Quality Is The Cornerstone Of Our Business
New Jersey businesses have confidence in our referral services because we enforce a strict screening policy before a laundry service is listed on our website. Here are some of the requirements that commercial laundry companies must meet in order to qualify for our network:
Better Business Bureau (BBB) certification
Business operation of three years or longer
No history of bankruptcy
Outstanding judgments and liens
Business state filings
Business licenses and certifications
Referrals from select past clients
Our services are designed to save you time and money when you are looking for a dependable laundry service. Call us today at 1-888-788-4497 to speak with a representative who will help you find at least three laundry service providers in your area. All of our website and telephone services are completely free to use.