Laundry Services in Nevada
Laundry Service has pre-qualified commercial laundry service partners throughout the Nevada Greater Area. We offer a free and easy to use online search tool to help you get competitive quotes on uniform services for your business. Our commercial laundry services cover restaurants, medical facilities, hotels and more!
Call us at 888.788.4497 find a laundry service near you!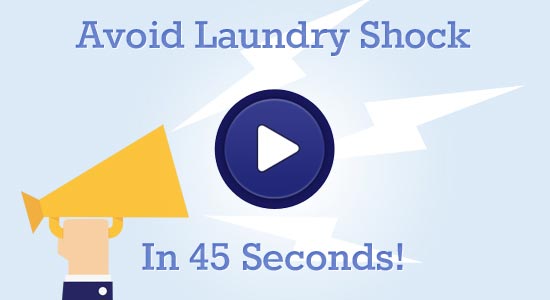 Watch Our 45 Second Video
Laundry Services in the State of Nevada
Laundry Service has found the best commercial laundry service companies and partnered up with them throughout the state of Nevada. We provide an easy to use online search engine that can bring you to competitive offers for your small business service needs. There are many laundry services in Nevada but we only work with the best. We want you to find the company that works the best for you, without compromising price, quality, or convenience. We can help you find someone perfect for your restaurant, medical facility, hotel, and so much more. Our number is 888.788.4497, call us to learn more.
Provided Services
The services that our Laundry Services provide are sure to match your expectations. They can range anywhere from uniform and towel laundering all the way to the unique needs of restaurants and medical industries. We can even set you up for large events and sporting organizations. If you have an issue with your laundry services in the past, we know someone that can solve it. You can search for the category that relates to your business through the online search system or call for a free quote. We would be happy to have you speak with our associates to direct you with the Laundry Service that best suits your needs.
Assurance of Quality
Our strategy for earning your trust comes from a genuine interest in managing your laundering needs in a quick and orderly fashion. We will gain your confidence in our system by joining you with the professionals all around Nevada that can cater to your most specific requirements. We also collect the feedback we receive from our clients and make sure that all of our allying business stay up to a high level of quality. We would like to be your main source for laundry services, and we hope you can experience our services for yourself. Our businesses must pass the following requirements:
Better Business Bureau (BBB) certification
Business operation of three years or longer
No history of bankruptcy
Outstanding judgments and liens
Business state filings
Business licenses and certifications
Referrals from select past clients
Make sure to call us today at 888.788.4497 and receive a free quote for the specific requirements of your small business. No request is too specific. We guarantee that we can select a nearby company to satisfy your laundry service needs. There are many great laundry businesses in the state, and we can select the very best ones for you. Please give our search engine and phone call service a chance to help you make your laundry services needs the no-hassle part of your business you deserve. Thank you for reading.