Laundry Services in Kansas
Laundry Service has pre-qualified commercial laundry service partners throughout the Kansas Greater Area. We offer a free and easy to use online search tool to help you get competitive quotes on uniform services for your business. Our commercial laundry services cover restaurants, medical facilities, hotels and more!
Call us at 888.788.4497 find a laundry service near you!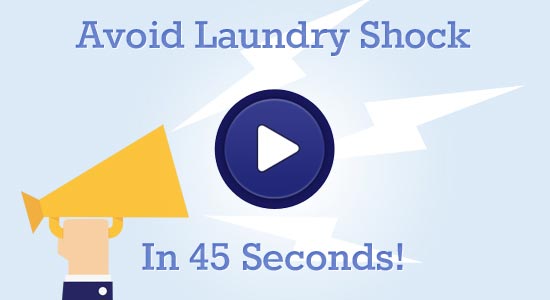 Watch Our 45 Second Video
Laundry Services in Kansas
Since Lyle Yost founded the Hesston Manufacturing Company in 1947 to sell farm equipment to locals, Kansas industries have depended on clean-cut, identifiable images to promote business success. A worker in a sharp uniform makes a statement: Trustworthy. Dependable. Reliable. Whether your industry focus is agriculture, oil and natural gas, aerospace, manufacturing, finance, or medical, your people and your product must present a positive company image. Laundry Service takes the work out of finding the right Laundry and uniform service. We screen and verify providers, coordinate quotes, and prepare your workforce for a powerful company image.
The Best Services for Laundry
You need quality commercial Laundry service, no matter your industry. Kansas Laundry finds that quality for you. Choose your specialty and let us help.
Quality Makes Us Unique
Kansas Laundry helps you avoid the drama of failed choices. We have a history of providing reliable service referrals in Kansas. Business owners across the country know that Laundry Service partners endure a rigorous screening process before being included in our network. Each commercial Laundry and uniform service has been verified as a high quality vendor who delivers high quality work. Each is thoroughly reviewed using:
Better Business Bureau (BBB) certification
Business operation of three years or longer
No history of bankruptcy
Outstanding judgments and liens
Business state filings
Business licenses and certifications
Referrals from select past clients
And we don't forget you. Throughout the year Laundry Service obtains feedback to ensure our partners continue serving you with quality.

You don't have time for trial and error testing. That's our job— we ensure your Laundrys and uniforms receive the best care.

When you enlist Kansas Laundry Services you receive three, free no-obligations quotes from uniform companies in your area. Each quote comes from a quality Laundry service providers. You simply choose the best match for your business needs.
Take the trial and error out of your budget. Call us at 888.788.4497 today.