Laundry Services in Delaware
Laundry Service has pre-qualified commercial laundry service partners throughout the Delaware Greater Area. We offer a free and easy to use online search tool to help you get competitive quotes on uniform services for your business. Our commercial laundry services cover restaurants, medical facilities, hotels and more!
Call us at 888.788.4497 find a laundry service near you!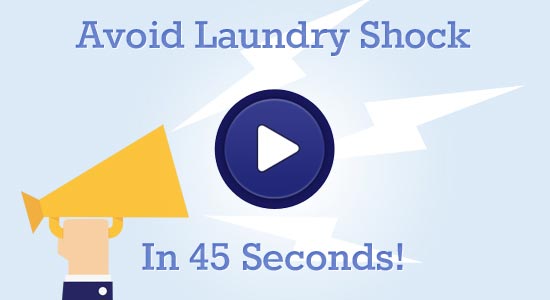 Watch Our 45 Second Video
Delaware Laundry Services - for all Your Laundry Needs!
For quality laundry and linen service, trust the proven Laundry Service partners. Delaware laundry service partners are all commercially licensed experts. Our online search tool will get you free quotes from up to three professional laundry service companies ready to bid on your business. Our service is easy to use and covers medical facilities, hotels, restaurants and many more types of commercial laundry services.
Delaware Laundry Service is a digital platform that connects restaurants, hospitals and businesses with linen suppliers, rental companies and laundry services in the area. We carefully vet each partner before inviting them to join our program, ensuring that you receive quotes only from professional, reputable, well-established linen service companies. Our linen specialists have a quick response rate, ensuring that your linen needs are taken care of in a timely and professional manner.
Incredible Quality Linen and Laundry Services Include:
When Quality Counts, Count on Us
We know that commercial laundry services are essential to a professional polish. That's why cherry pick high-quality partners. Our high standards for our partners include: We understand that different business types have very different business needs when it comes to commercial laundry services. We have pre-qualified partners who have been vetted prior to earning the partner title.
Qualifications include:
Better Business Bureau (BBB) certification
Business operation of three years or longer
No history of bankruptcy
Outstanding judgments and liens
Business state filings
Business licenses and certifications
Referrals from select past clients
Our team is so confident in our partners' services that we regularly check in with clients who choose to use Linen Service in order to ensure ongoing customer satisfaction. We regularly hear glowing reviews from our clients. Don't leave your linen service needs to just anyone and never overpay for linen service; trust the professional Linen Service partners that have been carefully selected to meet any of your businesses' laundry service needs!.
Call us today at 888.788.4497 and we will have up to three verified linen service partners call you and work to get your business.